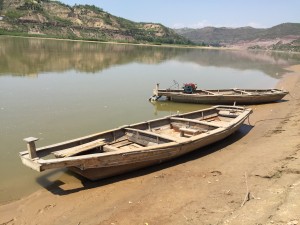 My posts have not gone well. I have just returned from a whirlwind tour of a part of China where the internet is patchy and communications is, at best, Spartan. This is not my usual experience. However, in the Western reaches of Shanxi province, not to be confused with Shaanxi province and Xi'an where the Terracotta Warriors stand in serried reconstructed order, life is very different. Working on an assignment for China Daily and the Shanxi Provincial Government I have been on earth roads and in remote forests. The Western view, if they have any at all, of Shanxi Province is as a dirty coal mining area. Tales were of poor safety records, crushingly terrible pollution and fabulously wealthy private mine owners splashing out multiple millions on extravagant parties, real estate and fast cars. This has undoubtedly been true and freely acknowledged by those I was with from across the business and popular divide. But things have changed. Perceptions lag reality. There remain problems, of that there is no doubt, but regeneration and investments in infrastructure are opening up the province.
It was the scale of the infrastructure works that impressed me. A brand new airport at Luling now gives access in an hour or so from Beijing, Shanghai and Hong Kong. It was built by filling in valleys and levelling off a couple of hills, as you do! Multiple freeways and high speed rail links are also improving the links and investment opportunities.
THE NEW AIRPORT AT LULING – SHANXI PROVINCE

A few hours travel from the new airport finds you immersed in the Qing and Ming history (1368 – 1911) of the little known UNESCO World Heritage site of Pingyao. A quite astonishing place with its over 4,000 preserved houses, 6.4km of 12m high mud walls, it is the site of the first true bank in China, set up by the early merchant class which dominated China's salt trade for generations.
THE ANCIENT WALLED CITY OF PINGYAO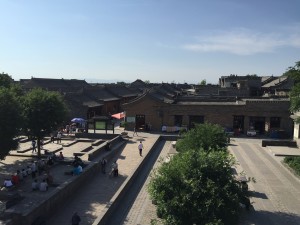 Sitting discussing the opportunities for international investment and interest in this unknown and overlooked Chinese gem I was struck by just how little the West really understands China.
It is fair to say that Shanxi is a big province and there are parts of it which are beautiful, beguiling and steeped in a history and culture I had never really appreciated. It is said to be the crucible of the Chinese civilisation, the place from which the Chinese people emerged, from along the banks of the Yellow River, to rise to become what they are today. Reading the Western guide books it is easy to be sceptical and the book I have been using as my guide to China barely gives Shanxi more than two pages. It's a big book. It's going in the bin.
It grossly under sells Shanxi, as do most Western guide books I have looked at. I know China is big and there is a temptation for would be visitors to focus on the 'usual suspects' of Forbidden City, Great Wall and Warriors. Of course these are 'must sees' but it is worth rescheduling the itinerary, if you can, to look elsewhere. Shanxi may not sound like a great place to go but like so much about China, it's wrong to believe all you read in the West.
www.notesfromabeijingcoffeeshop.com