After 30 years of unprecedented economic expansion, the new leadership seeks to realise a "Chinese Dream" that pairs more evenly paced growth with widely shared prosperity, domestic harmony and global stature. What does this "national rejuvenation" mean for companies doing business in China? Questions are more abundant than answers. But with over 30 years of combined experience living and working in China, we believe that in a time of transition it's most important to ask the right questions of the most knowledgeable people.
Welcome to The Thoughts of Chairmen Now: Wisdom from China's business leaders and entrepreneurs. With the benefit of unusual access, we addressed our questions to C-Suite executives from 14 important Chinese companies. Our book takes you into these candid meetings as business leaders share insights about the changing China, the strategies and tactics they employ and the prerequisites and subtleties required for sustained business success. We believe that The Thoughts of Chairmen Now is essential reading for anyone planning to enter China or currently doing business there. It's also beneficial for Chinese executives, analysts, journalists, academics and anyone else interested in the unfiltered thinking of Chinese business leaders. You'll learn not only what Chinese business leaders think, but also how they think and why deeply understanding business in China requires viewing it through the prism of Chinese history and culture. Topics covered include:
Attitudes of management and the workforce and how they're shaped by China's history and culture
Opportunities and barriers facing Chinese brands as they expand at home and abroad.
Challenges of rapid growth, such as the need for an educated workforce qualified to deal with complexity and change.
Values guiding business leaders, including honesty, hard work and serving both individual and communal wellbeing.
Leadership approaches for fostering staff devotion and more open communication.
The Authors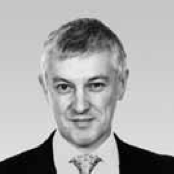 JONATHAN GELDART

Executive Director
Markets Development
Grant Thornton International Ltd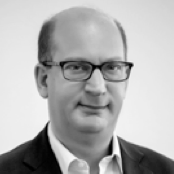 DAVID ROTH
CEO
The Store – WPP Europe, Middle East, Africa and Asia